When it comes to purchasing a printer, there's a lot to think about. What purpose will your printer be serving, how many interactions your printer will have throughout the day, the type of ink, and more are all different factors that should be discussed when printer shopping. Carraway Office Solutions Greenville NC wants to help you along your search. Here are some reasons why we think it's best to shop locally when purchasing a printer.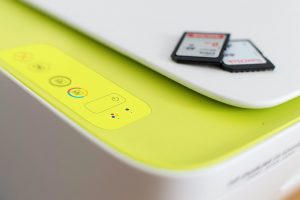 We Understand your Business
If anyone understands local businesses in the area, it's other local businesses in the area! Makes sense, right? By trusting another local business in the area, we are able to understand better what you need based on traffic size, business type, and location of offices.
Just by telling us about the needs of your office, we will be able to help you discover which printer works best for your needs. Office Solutions Greenville NC is proud to have served Greenville for over 50 years. We've got a whole lot of history, and we want to emphasize that your business's success is our number one priority!
Say Goodbye to Overwhelming Inventory
Another great thing about choosing Carraway Office Solutions for your next printer purchase is that we understand the craziness of printer options. We've eliminated the stress for you. We've chosen a high quality brand that is perfect for the needs of Greenville, NC and the surrounding areas. Catered to the needs of the town, we've taken care of all the printer brands that are just for show.
Carraway Office Solutions | Eastern NC
At Carraway Office Solutions Greenville NC, our goal is to help you find the best printer for your office or home needs. We are proud to have served Greenville for over 50 years, providing the best service to other local businesses that we cherish. To learn more about how we can help you find your dream printer, today!