With spring in full force, pollen and dust is at its peak levels. That means more sniffles and sneezes, which lead to more coffee spills and paper shuffles. As the office is coming out of hibernation, take a second to look around your environment. Could your office space use a little clean? Let your new favorite office solutions company Greenville NC show you a few ways to clean up your office just in time for summer.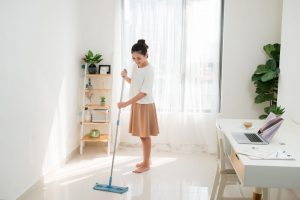 Organize Your Desk
There are essentials everyone should have on their desk at their disposal: Computer, phone, notepad, pen, and the most important paperwork. However, as we're all crawling out of the cold season, we might realize that we have lost track of the organization of our desk. Perhaps find some desk tray organizers that separate your papers by importance.
Designated Supply Area
To help keep your supplies organized, Carraway Office Solutions has some great ideas that can add a pop of color to your space. Check out this cute pen organizer on Amazon. With something like this on your desk, it could house not only your pens, but also keep track of those pesky scissors, paper clips, tape, sticky notes, and highlighter pens.
Throw Your Digital Clutter In the Trash
Go through your emails, clean out your inboxes. Reply to messages that are of high importance, and unsubscribe from accounts that spam you with annoying daily emails featuring those deals that you'll never use. Try to make decluttering your files and emails a part of your weekly routine.
Prolong the Life of Your Printer through Regular Maintenance
At Carraway Office Solutions, we want the life of your Kyocera printer to be at peak efficiency for the office. Regular dusting of the exterior may help with ventilation, and making sure to check the ink cartridge levels is another way to help your printer last longer. Let the leaders in office solutions Greenville NC take care of any of your office solutions needs.
Carraway Office Solutions | Greenville NC
At Carraway Office solutions, we are proud to have served the best and newest technologies in office solutions Greenville NC for over 50 years. We want to put you at the center of our priority. Contact us today for all of the office supplies needs of your Eastern NC business!