Are you in Greenville, NC and searching for printer cartridges, toner or printer services for your home or business? Well look no further! Carraway Office Solutions has you covered. Carraway has been serving businesses and organizations since 1962 and still proudly serves Greenville and the surrounding areas. Finding printer cartridges in Greenville, NC has never been easier!
Carraway offers a wide variety of office solutions including printer cartridges, printer toner, printers, and printer services. On our website you can fill out a request detailing your needs and our staff will ensure to make it happen for you. Customer service is very important to us here at Carraway Office Solutions.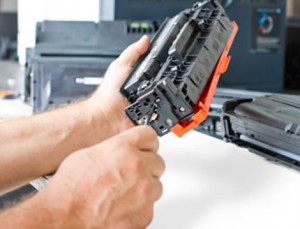 Received those printer cartridges in Greenville, NC and now having trouble installing them? No worries! Give us a call and we'll get somebody over to your home or business and help you get them properly installed. Printers can be tricky, especially to those less technically savvy. Here at Carraway Office Solutions we strive to offer the highest quality products to you, while offering best in class solutions, tailored just for you.
Need service or supplies such as printer cartridges in Greenville, NC for your current equipment? Looking for a new machine? Maybe you need service on an existing machine? Chances are if you or your office have ever owned a printer, you probably found yourself in need of these services at some point. Feel free to please give us a call, drop us an email, or drop by and say hello at one of our locations. We serve both Greenville and Kinston, NC and surrounding areas.