Every once in a while, the top office equipment supplier Greenville, NC has to let loose with a fun blog! This time, we're going to bring you along to learn about some fun printer facts that you probably didn't know before!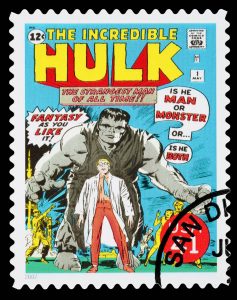 A 3D Printer Can Technically Tattoo Skin
In October of 2013, design students Pierre Emm, Piotr Widelka, and Johan da Silveira decided it was time to try something new. While the traditional tattoo method is with a tattoo gun and a tattoo artist, they decided that it was time to perform the ultimate test on the then-new 3D printer – tattooing skin. They successfully modified the software to ink a perfectly drawn circle onto a human arm.
The Hulk is Green Due to a Printing Error
Before the Hulk was green, he was gray. The famous character first appeared in the comics in the early 60s, and printer technology wasn't as advanced as it is today. The gray color was difficult to remain consistent during printing, which is why they eventually changed the color.
Want to Know Why your Laser Printer Gets Hot?
Toner isn't actually made of ink. Toner is actually made up of polymers, which are tiny plastic spherical shapes. Because the toner isn't liquid, it has to be heated up. Here's the catch – the toner can only be melted at over 392 degrees Fahrenheit! Trust the number one office equipment supplier Greenville, NC when we say – that is hot!
Carraway Office Solutions | Greenville, NC
Carraway Office Solutions is the number one office equipment provider Greenville, NC. It is our goal to create a pleasant shopping experience for you, and provide your office with the equipment that it needs to be successful! Contact us today to learn more about how we can help you with your office solution needs!