Caraway Office Solutions has been a staple of eastern North Carolina for over half a century.  Longevity like that comes at the hand of treating customers with the utmost respect and due diligence. We know a thing or two about office solutions because of our dedication to the industry for such a long period of time. Time is what we're also in the business of selling, from a certain point of view. By utilizing our services and products you give yourself more time to run your business, and attend to things that are more important like family this holiday season. Here at Caraway Office Solutions, we stand by our customers and our business office solutions, because we are passionate about what we do. If at anytime you have a question or concern, just give us a call at 252.752.4661.
Whether it's large scale or small, we have the right Kyocera machine for your needs. We carry copiers, printers, fax machines, networking machines, service machines and more. In addition to this, we also service what we sell. We offer office equipment service, office equipment installation, office equipment repair and general service. If you're not quite sure what is needed for your business, give us a call and we will be happy to consult you. Upon consultation we will give your the best options available based on your business needs, with scalability in mind.
Caraway Office Solutions is successful in part because those that we serve are also successful. In this cycle of success it is important to keep your office equipment running at peak efficiency so that you may do the same. It's often the seemingly small things that trip up businesses of any size, and we'd like to minimize that as far as your office solution options are concerned. This enables your business to thrive and serve your constituents more seamlessly.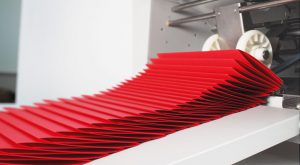 Kyocera has been around for a very long time, as well. Beginning in 1959 with a small group of like minded people, ready to innovate it has blossomed into a maker of quality office solutions and more. Because of their long history, and our own, we are able to offer both simple and complex office solutions. Knowing that a product is reliable and built with quality in the forefront goes a long way, too. Stop in today to learn more about how we can help you add more time to your day.
If you ever have any questions about our line up, please feel free to call us or fill out our contact form. We have two stores to serve eastern North Carolina, with our main location at 2600 East 10th Street in Greenville, NC.  Our second location, Daughety's Office is at 401 West Vernon Avenue in Kinston, NC.   Feel free to visit or call either location and we will be happy to assist you with all of your office business service needs.